Specialty Chemicals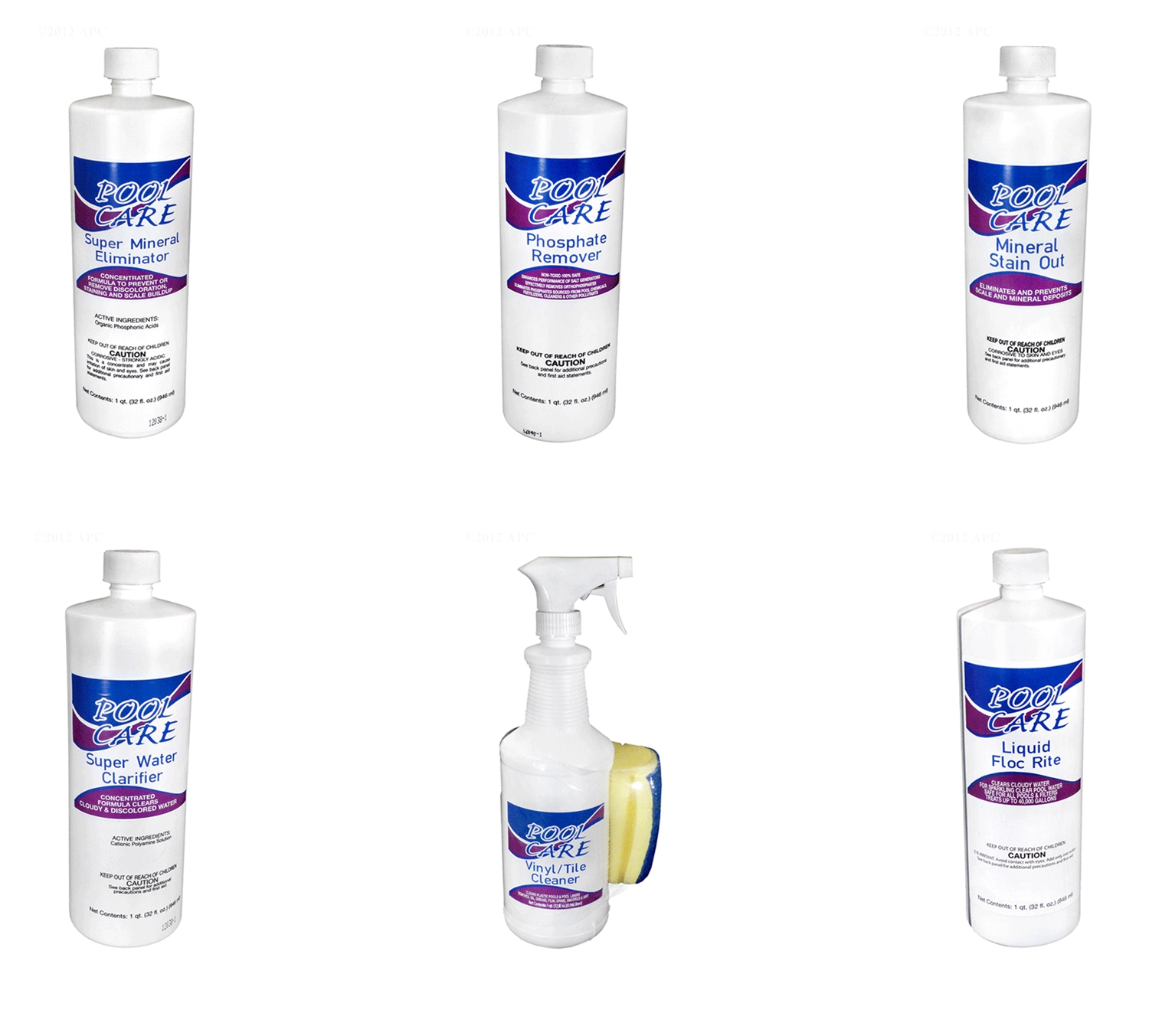 Swimming Pool Specialty Chemicals
Clarifier, Floc, Tile Cleaner, Floculent, Mineral Remover, Phospate Remover
Details:
NC Brands L.P. Item Number: 90207
1 Quart
Powerful Phosphate Remover for Pools
Our most powerful phosphate removal treatment. This best-in-class SeaKlear Phosphate Remover removes 9,000 ppb (parts per billion) orthophosphates in a single dose, in 10,000 gallons making it the optimal solution for commercial pools, service professionals, and to combat extreme phosphate problems.
Phosphates are known to be a major water pollutant. In your swimming pool they can cause numerous water quality issues including:
Discolored cloudy water
Poor water quality that leads to extra chemical
Excessive scale damage to heaters
Lower efficiency of salt generator systems
Important: It is normal for this product to cause pool cloudiness, indicating that phosphates are being removed. The duration of the cloudiness will depend on phosphate levels and pool equipment, and can sometimes last up to 48 hours. While pool water is cloudy, swimming should not occur so plan your treatment accordingly. As needed, apply SeaKlear Chitosan Clarifier at a rate of 2 oz per 5,000 gallons of pool water to help clear cloudy water.
View More Details
Details:
NC Brands L.P. Item Number: 90402
1 Quart
Keeps Pool Water Clear
The original Chitosan Clarifier uses high-quality chitosan to deliver superior water clarity. It contains recycled shells from the seafood industry that would have otherwise ended up in landfills. This tried and true technology doesn't interfere with the performance of other pool products. It even works with high sanitizer levels and can be used at 1!.2!.. the same time as shocking your pool. Chitosan Clarifier works to improve filter performance while keeping pool water crystal clear.
View More Details